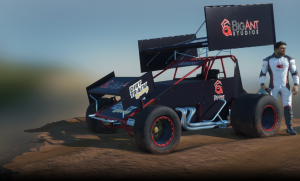 Will be developed right here. I'm super excited to work on a title for a sport with so many passionate fans. We don't want to make a game for the Dirt Track racing fans. We want to make a game WITH the fans. That's what this site and the forums are all about.
Even before we brought up starting work on a next-gen racing title, contact from interested fans was rolling in. In fact, it's these expressions of interest that got the ball rolling in the first place. Without the emails and calls, Dirt Track Racing would not be getting the love that it is now. And without that continued support, it will be forgotten about.
But we haven't forgotten the project. We are just getting started and look forward to having everyone who wants to contribute on board. Stay tuned.